The Riviera Reporter ceased publication of its paper magazine in 2016. The website continues, as a free public service, with an archive of articles previously published in the paper magazine as well as articles contributed for the site.


A glance at the faces and profiles of the people behind the bylines in the Riviera Reporter Magazine and on this site.
Editors
Mike Meade
Publishing Director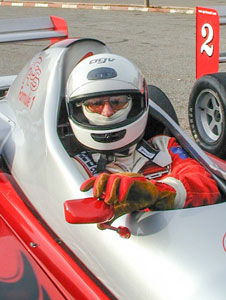 Canadian by birth, British by naturalisation and professional photographer by trade, Mike has lived in Europe and the Riviera for most of his life. Specialised in marine photography, he was affected by the slump in the yachting sector that followed the arrival of the Mitterrand political era in France, and went on to found the first regular English language publication in the South of France since the Victorian period (when there were several daily and weekly papers on the Promenade des Anglais!). With Patrick Middleton's editorial help from the first issue, the Riviera Reporter became a success and was published six times a year ever since. Originally a text-heavy information magazine, it was only in recent years that photography had been used in the magazine. A fan of F1 racing and aero-modelling, Mike now divides his time between Mougins and rural Buckinghamshire.

This email address is being protected from spambots. You need JavaScript enabled to view it.
Nancy (wilson) heslin
Editor-in-Chief
Nancy started as Editor at the Riviera Reporter in 2001 when she left the cold of Canada for the Côte d'Azur. She has taken the TGV with Tom Cruise to Marseille, lunched with Prince Albert in Monaco and covered the Cannes Film Festival as part of her contributions to leading celeb glossies. She travel writes for Random House's Fodor's France and Fodor's Provence and the French Riviera (www.fodors.com) and teaches "Interview & Debate" at the École du Journalisme (www.edjgroupe.com) in Nice. She became a French citizen in 2010; her passion is the triathlon and she did the Nice Ironman in 2013 (no, she didn't win). Read more about Nancy: https://nancyheslin.wordpress.com/

This email address is being protected from spambots. You need JavaScript enabled to view it.
Nick KEnt
Editor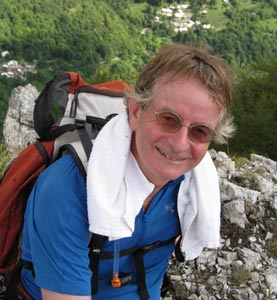 Nick lived in Cannes. A journalist, he worked for the Daily Mirror in London before spending the latter half of his career in book publishing. His passions include walking and golf. Nick is a volunteer for the Association des Paralysés de France (http://dd06.blogs.apf.asso.fr for the Alpes-Maritimes, http://dd83.blogs.apf.asso.fr for the Var), which is always on the lookout for more folk to lend a hand with this rewarding work. Another warm welcome awaits any English-speaker who would like to experience the glory of our mountains and valleys with the Club Alpin Français (www.clubalpin.com), the best way to walk on the Riviera. Contact Nick for further details of either organisation.

This email address is being protected from spambots. You need JavaScript enabled to view it.
Contributors and Deputy Editors
In alphabetical order by first name:
Antonia Owen
Women's Editor

Antonia, 59, was commissioning editor, feature-writer and chief sub-editor for Macmillan Magazines and other weekly and monthly publications in London. Her career has featured stints as commissioning editor, project editor and copy-editor for British and US book and journal publishers, both full-time and freelance, in the fields of fiction and non-fiction. Currently, she is Publishing Director at Peter Owen Publishers, a leading UK independent publisher with seven Nobel prizewinners on its list. She is the proud owner of two parrots, Groucho and Doris.

This email address is being protected from spambots. You need JavaScript enabled to view it.
Barth Hulley
Freelance in France
Self-confessed multipotentialite, Barth Hulley, from Somerset in the Southwest of England, has had no "career" to speak of, preferring instead to follow several paths to economic and spiritual fulfilment. To some he is known as an expert web-master, to others as a moderately entertaining English teacher, to many as the blogger An Englishman in Strasbourg. His contributions to the Riviera Reporter are based upon his less-than-satisfying experiences scratching a living as a freelancer in the homelands of Arsène Wenger. He is currently mulling over the possibility of PhD at the University of Lorraine in the highly scientific arena of comic books - which obviously sounds like a lot of hard work.

This email address is being protected from spambots. You need JavaScript enabled to view it.
Caren Trafford
Antiquing
Caren began her writing career with the much acclaimed environmental books for children www.planetkids.biz. Now she writes for pleasure, weaving articles about her adopted home, La Ciotat on the coast in Provence. Her articles encompass the beauty and subtlety of life in France, seen through the eyes of someone who has lived in Europe, Australia and Asia. Her favourite subjects are the variety and characters of the seasonal village markets and the antique treasure troves she uncovers while guiding clients looking for that something special. Born in London, Caren, pictured with Kody and Max, lived in Australia for 25 years.

This email address is being protected from spambots. You need JavaScript enabled to view it.
Chrissie McClatchie
Travel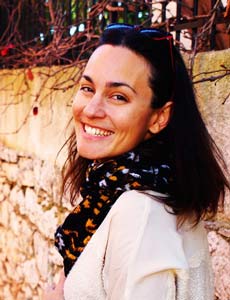 Sydney born Chrissie fell in love with the French Riviera at the age of 17, when she embarked on six months of French lessons (and table dancing at the Vieux Nice institution Chez Wayne's). Almost ten years after her first Nice experience, she returned to Nice for a summer and somewhat fortuitously landed a role with a local company selling fine wine to the superyachts along the coast, which cemented her passion for the fermented grape. Chrissie still works in wine and today can often be found either showing visitors around the vineyards of Nice's Bellet, teaching WSET (Wine and Spirits Education Trust) accredited wine courses in Vence, or with her nose in an ever expanding collection of wine literature. She blogs at www.rivieragrapevine.com

This email address is being protected from spambots. You need JavaScript enabled to view it.
Delana Nelsen
Women & Sirens of the South
Minnesotan Delana moved to Aix en Provence in 2009 for a one-year "sabbatical". Some 6 1/2 years later, she's muddled her way to learn passable French, obtained her French driver's license and 10-year residence card, and tackled the French tax system. Though a journalism major, Delana's varied background includes public relations, non-profit public education, television advertising sales and floral design. These days she works as a real estate consultant for Home Hunts (www.home-hunts.com) and also owns Travel Solo Bootcamp, a one-week Provençal experience for women who want to learn to travel on their own (www.travel-solo-bootcamp.com). On those rare off days, she works as a private tour guide... or goes to the beach.

This email address is being protected from spambots. You need JavaScript enabled to view it.
Huw Williams
Technology and IT
With over 15 years experience working in IT with a focus on IP networking and Video over IP, Huw now runs an IT services company (www.wirelessandweb.co.uk) on the Cote d'Azur specialising in IP Networking, WiFi deployments and business IT services. An avid hiker, Huw also set up Riviera Rambling (www.rivierarambling.fr), a site dedicated to walkers, hikers and ramblers who would like to discover or get to know better the beautiful landscape of the French Riviera.

This email address is being protected from spambots. You need JavaScript enabled to view it.
Jamie Ivey
Provence Diary
Jamie lives in the Luberon with his wife and three daughters. Formerly a lawyer in London, he gave up the rat race and moved to the south of France 7 years ago. He has written four books about life in Provence - "Extremely Pale Rosé", "La Vie en Rosé", "Rosé en Marche", and most recently "Ten Trees and a Truffle Dog". He is currently developing a website www.provenceguru.com, an online magazine and guide to Provence.

This email address is being protected from spambots. You need JavaScript enabled to view it.
Lisa Pepin
Luberon Diary
Lisa worked in public relations before moving to Provence from Chicago with her French husband ten years ago, trading her collection of high heels for a now well-worn pair of Hunter boots. Today they run the Pepin family's organic farm, Les Pastras (www.lespastras.com), which produces grapes, peaches, plums, pears, apricots, cherries, olives, almonds, figs, and even honey. They offer truffle-hunting tours of the property followed by a generous selection of truffle hors d'oeuvres and Champagne. They also sell Les Pastras brand organic olive and truffle oil, with 50% of the profits going to the One Family Orphanage in Haiti. When not digging in the dirt, Lisa enjoys painting, hiking and traveling to her favourite place in the world: anyplace she hasn't yet seen.

This email address is being protected from spambots. You need JavaScript enabled to view it.
Margo Lestz
Culture
Margo is originally from the United States and moved to England in 2003. When she took an early retirement, she and her husband bought a second home in Nice where she now spends as much time as possible. She enjoys exploring the area and digging into its history and culture. She describes herself as a perpetual student and is always taking some kind of course. Her degree is in liberal studies because she had too many interests to settle on just one subject. She loves to write about history and culture, especially that of the French Riviera. Margo blogs at http://curiousrambler.com/

This email address is being protected from spambots. You need JavaScript enabled to view it.
Michael Healy
Nautical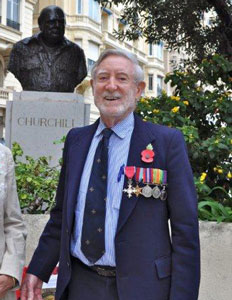 Following a career in the Royal Navy, Michael retired from the Senior Service with the rank of Commander and lived for a while in Monaco before moving to Beaulieu sur Mer with his German wife Regina. A sailboat owner and lover of all things nautical he founded the local "Admiralty Charts" business which he sold and which continues to this day in Antibes. Very active in the Royal British Legion, Michael organises the local Poppy Drive and participates in various ceremonial events with British, American and French comrades-in-arms. He has received an MBE for his services.

This email address is being protected from spambots. You need JavaScript enabled to view it.
Molly Brown
Monaco Murmurs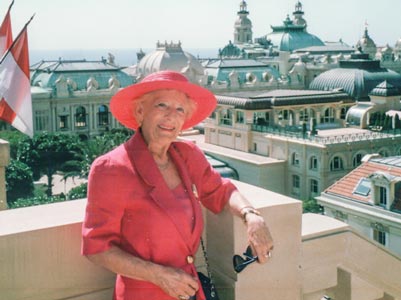 Born in Sheffield, Yorkshire, a lover of books, music and rambling across the Derbyshire moors, with a grandmother, aunt and uncle in education, Molly inevitably became a teacher, but only because "nice girls did not go on the stage or be dancers" … or even journalists. Married with two young children, she accompanied her husband to a British Army posting to an independent, peaceful Tripoli Libya in the 1960s, and whilst teaching at the new oil company school she began writing for a weekly English newspaper, then became its assistant editor and stringer for PIW, UPI, Time and New York Time. Moving to the U.S. after Ghaddafi's takeover, she worked as a freelance journalist and edited an expat newsletter for some years before returning to Europe. Lured to Monaco by its international flavour, cultural life and sunny climate, she writes about life in the Principality.

This email address is being protected from spambots. You need JavaScript enabled to view it.
PJ Heslin
American Notes

PJ was a stand up comic in New York and LA before moving to France where he swapped a mic for a chalkboard to teach at the ISP Tennis Academy (www.isptennisacademy.com) and Skema (www.skema.edu) in Sophia Antipolis. Wanting to fully integrate (and keep up with his French wife), PJ studied immersion at Alliance Française Nice, joined the AVF in Nice and watched endless episodes of Agence Tous Risques. These days he practices his French at the local boxing and jiu jitsu gyms. When not training for an endurance race—he recently completed Ironman Nice and the Millau 100km run — he enjoys his dog, eating and the slow pace of Mediterranean living.

This email address is being protected from spambots. You need JavaScript enabled to view it.
Peter Johnson
Business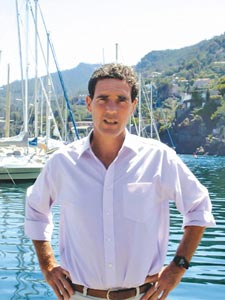 Peter has been living in the South of France for over 25 years and was a fully registered and regulated independent financial advisor. Peter was THE person you want to go to for business & financial services if you needed advice on French taxation, business set-up and more. He knews new French laws before Hollande.

This email address is being protected from spambots. You need JavaScript enabled to view it.
Special Advisors
Our writers also consulted experts in various fields : medicine, travel, law, finance, health, wine, cooking, sport, sociology, the French language and many other subjects relevant to expats in France and on the Riviera.