VAR Special Report / Bulletin from the BPCA to its clients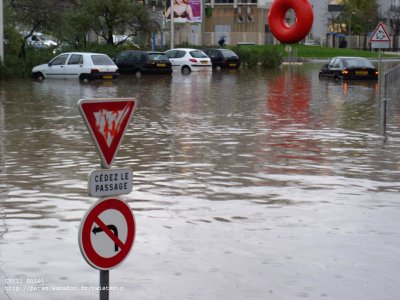 The Department of the Var has just been subjected to violent storms. Human and property losses are substantial.
Banque Populaire Côte d'Azur has decided to react quickly and provide a number of measures to help out those of our clients who were victims.
As of Friday, June 18th, employees from our Insurance Department will be on hand in our Draguignan and Vidauban agencies to provide assistance to clients for the procedures to be followed in order to file claims for their damage under the best possible conditions. In the meantime, or for anyone who is unable to come to our offices, clients may call the following Green No.: 08 00 62 68 35 or our direct line at: 0980 986 986, which is specially devoted to filing claims.
Decisions by our insurance company with immediate effect:
- For all claims, the deadline for filing has been extended to July 31, 2010;
- The 83 department is expected to be declared a disaster area, which means that any client with "property damage" coverage may benefit from compensation for the property insured;
- Reimbursement for alternative lodging expenses, based on receipts, for insured clients whose main residence is uninhabitable, with free insurance coverage for their temporary housing;
- There will be a lump-sum reimbursement for the cost of renting a car if the insured party's vehicle is beyond repair.
Furthermore, we are setting up a financial advising system for any of our clients with problems: residents (main residence) in areas affected by the storms, and who have filed claims for resulting damage (loss of vehicles, severe damage only to their main residence, unusable work equipment, etc.):
- A personal loan to handle immediate expenses;
- Overdraft facility for businesses;
- Postponed of payment deadlines for property or business loans.
The staff at your local agency can provide more information about these terms.
JL Gary
Directeur General Adjoint - Banque Populaire Côte d'Azur