Winter can be such a chore but here are a few apps for your mobile devices that should make it all better and easier.
Apps to help with Christmas

Prixing
Not strictly a Christmas app but one free Santa's helper you should definitely take when you're out buying for under the tree or on the table in France. In the supermarket or appliance store point your iPhone or Android camera at the barcode on an item and the app will look through a database for identical items in other shops nearby and compare the prices. You'll need a GPS and a wifi or 3G connection to use it on the spot but you can also take a photo of the barcode and consult the app later when you're connected at home. The database claims to list 10 million items from food to fridges. We know someone who saved 150 euros on a Samsung televison by switching to a different shop just down the road thanks to Prixing.
http://www.prixing.fr/pages/applications
LaPoste
Sending cards or presents in France or abroad? LaPoste has an app for that. Calculates mailing costs, indicates postal codes, the nearest post office, controls address syntax and even tracks and traces your recorded delivery parcels along their way. For downloading to your device links to the App Store and Google Play are at
http://www.LaPoste.fr
. Part of the site is in English.
VPN
This isn't an app; it's a service which works seamlessly on mobile devices. Subscribe to VPN with HasEurope and for 150 € you can offer yourself US and UK television for a year on your iPad, iPhone, Android or Laptop. Watch Sky, ITV, BBC iPlayer, Demand 5 and others right on your mobile device. Internet connection required. A VPN Hopper Box available separately allows an Internet Enabled TV, Smart TV or Apple TV to use the same service.
http://www.haseurope.com/vpn.aspx


Good Food Festive Recipes
There's nothing like a proper Christmas feast but if you've been in France for a while you may well have forgotten those traditional recipes. This paid app (2.69€) will give you 20 of the best from cider roast turkey to real Christmas pudding. You'll needing a few ingredients that you can't get in a French supermarket so a trip to Brittain's in Valbonne or Geoffrey's in Antibes is in order once you've noted the in-app list of ingredients. When you get the goodies home the app will even take you through some of the preparation in video films.
https://itunes.apple.com/us/app/good-food-festive-recipes/id344138451
French Wines
Now you've got the grub sorted, what about the wine? We are in the country renowned for it and Hachette, the editors of this paid app (0,79€), are an authority. The app rates the quality of every French vintage since 1945 and tells you what every wine snob wishes he knew about "appellation controlée" wines: description, colours and aromas, grape variety, ageing capacity and serving temperature. There is a complete cartography of French wine growing regions and a lexicon of wine terminology, with 230 definitions in both French and English. Santé!
https://itunes.apple.com/us/app/french-wines/id383300613
Calorie Counter & Diet Tracker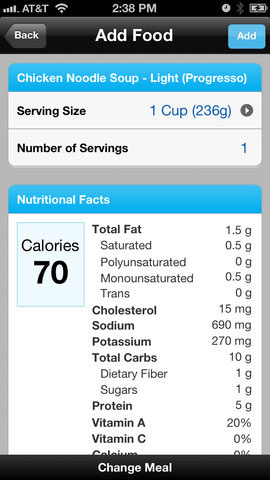 All that festive fare might be quite a strain on the waistline so you can keep an eye on your dietary excesses with this free app from MyFitnessPal. It's a calorie and nutrient counter which draws on a database of over 2 million foods. Enter your own recipes and calculate their nutritional contents. You can also enter desired daily calorie needs and the app will help you stay within them taking into account your daily exercise routine and even suggest exercises to burn off that Christmas meal. Set a goal and the app will track your progress towards it. Does not require internet connection.
https://itunes.apple.com/us/app/calorie-counter-diet-tracker/id341232718
And just for fun
There are apps for just about every Christmas Carol or Children's story or poem. See our website (keyword ChristmasApps) for links from this article with a longer list added for the kiddies.
Apps on the slopes
Prepa Ski & Snowboard
Your skis are ready for the season but is your body? This paid app (1,79 €) in French and English guides you through an exercise routine designed to tone the muscles that are most needed for skiing and snowboarding. Your thighs, buttocks and back will love you for it.
https://itunes.apple.com/fr/app/prepa-ski-snowboard/id350791395
iSki Instructor
It might not be quite as able as that hunky instructor at the station but at 4,49 € iSki in English and Danish is rather less expensive and is a quick way to get you back into the right habits at the start of the season. Through your earbuds (adjusted for safety reasons so that the ambient noise is not entirely blocked out) this app will remind you the basics of position and control as you ski. You can also follow video lessons giving basic recommendations for better skiing.
https://itunes.apple.com/fr/app/iski-instructor/id346145828
Ski Montagne
Now that you're ready, where to go? Ski Montagne is a free iPhone app jointly sponsored by the tourist offices of the major resorts including 18 in the Southern Alps. In English and French it gives snow conditions, weather forecasts, useful numbers, slope maps, accommodation, events and webcams.
https://itunes.apple.com/fr/app/ski-montagne/id342470298
Ski & Snow Report
This free app for iPhone lets you consult snow conditions for your 12 favourite resorts which you can choose by GPS or from a modifiable list. Conditions are pumped from OnTheSnow.com and include French and European stations but it's also handy if you're considering a ski vacation in North America. Indicates snow conditions, number of lifts and trails open as well as webcam views for some stations.
https://itunes.apple.com/us/app/ski-and-snow-report/id299120437
Ski360
This free app is in French only and is not optimised for iPad but on iPhone it gives real time insights into weather and snow conditions at most French stations including the nearby Alps. There is some commercial content plugging accommodation and ski shops. The current version is tailored for the 2012 season but the 2013 version is announced for shortly. Search for "Ski 360" in the App Store to get the very latest version.
Peak.ar
What's the name of that peak over there? This free app in German and English by Salzburg Research uses your iPhone or iPad GPS system and device camera to tell you what mountain peaks you can see in the distance as well as their altitudes, latitudes, longitudes and distance from you. Claims to work worldwide.
https://itunes.apple.com/fr/app/peak-ar/id331448290
SkiersApp
We don't guarantee its accuracy but this app is fun and free, SkiersApp uses your iPhone's GPS and motion detectors to give you stats on your downhill run : average and maximum speeds, time, altitude difference and even the G-force you endured. Don't try consulting it while still on the move though - it doesn't tell you where the nearest First Aid station is.
https://itunes.apple.com/fr/app/skiersapp/id311757785
SnowTrails
If you're willing to cough up 2,69 € for this Eurosmartz app, you can do much better than the free SkiersApp with SnowTrails. It does everything that SkiersApp does and if your device has 3G you can also see your run on a slope map underlay, record each run, memorise and compare runs. You can even play runs back in real time on the map. The app claims to work in any resort worldwide and can be tweaked for either skiing or snowboarding.
Eurosmartz are the people who brought us the printing apps that emulate AirPrint technology to any printer from iPad or iPhone, so their reputation is solid.
https://itunes.apple.com/fr/app/snowtrails-ski-snowboard-run/id299105915