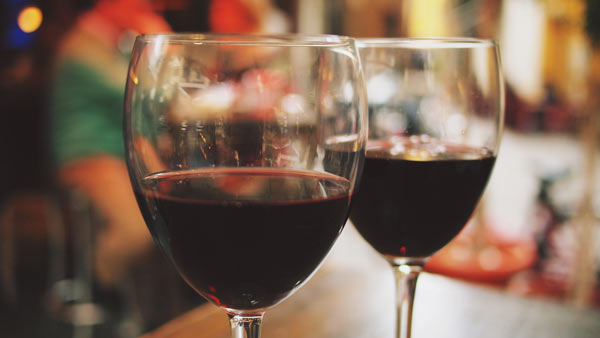 Fantastic! Finally, a year in Bordeaux to really get excited about. This may not be the biggest news of the day as the wine world has been not so quietly excited about the 2015 vintage since the moment the grapes were safely out of Mother Nature's hands. But it's a subject worth visiting as the wines are now being released to a deserving public.
This gradual drip-feed release, as Châteaux announce their prices for the last vintage, is the culmination of the well-established process known as the En Primeurs Campaign. Historically, the Châteaux work closely with a select group known as the
courtiers
, who in turn distribute to the larger pool of
négociants
and merchants that sell on to private clients. Pricing, too, follows a well-established path. As the vintage is harvested and assessed, a general opinion is developed. The key date is April following the vintage. At the start of April, the Union de Grands Crus hosts general tastings where the trade flock to Bordeaux for the first look at the new wines. This is also when we tasters discover that the general opinion bandied about before our arrival applies to no specific Château! Quite rightly, each property leads us through the microclimatic conditions that affected their particular blends in their own unique way.
But, perhaps even more important than how the wines taste, is the reaction and market feedback that the Châteaux glean. Armed with their opinions of the vintage, feedback from the
courtiers
,
négociants
, merchants and critics at En Primeur tastings, the Châteaux then make their decisions on release pricing. Usually, to a general cry of disbelief from the merchants, we are only really happy when prices go down but even then can find reason to grumble that they haven't dropped far enough. Despite the extraordinary circumstances of the great 2010 vintage, it is still true that buying wines on release is buying them at the best price.
I seem to have neglected the most important bit – the highly considered contents of every bottle. And herein lies another quirk of the En Primeur Campaign. All the wines tasted are still well and truly under development. Fermentations are pretty much done but the wines are only just embarking on their ageing process. Ageing in small wood, medium wood, high toast, low toast, concrete or whatever medium the winemaker desires. And, certainly, the final assemblage/blend is not on show. Not that I'm searching for violins, a week of tasting Bordeaux from barrel is hard work. Excess acid and tannin are generally not high on this taster's preferred flavour profiles – perhaps why the lunches and dinners generally make up for the hard labour, but that might be another story…. Opinions do need to be compared and thoughts consolidated.
Back to the bottles, because they are so far from the finished article, experience is a vital tool in the repertoire of any taster. Although the levels of acidity, tannin, fruit and flavour are nowhere near where they will finish, it is possible to look at a raw wine and say it is in balance, or not, and has potential. But the great tasters can draw on an almost encyclopaedic knowledge of previous vintages. Recalling a familiar flavour profile and knowing how it developed allows us to pontificate with a vague degree of authority. All of which must be taken with a pinch of salt, they are, after all, just one taster's personal opinion – even the great Robert Parker himself claims no more than to offer his thoughts on what is put in front of him. To make use of the endless scribbling available, it is important to identify the foibles of your preferred scribe. Mr P likes a big wine; if you don't, he is not the critic for you or perhaps you choose the wines he finds light and lacking in substance.
Here are very brief thoughts on four wines to enhance or start any cellar:
• Château Cissac, Cru Bourgeois, Haut Medoc.
Classic old school claret, fresh and elegant.
• Château Gaby, Canon-Fronsac.
Bright, much more opulent and decidedly right bank.
• Château Cantemerle, 5th Growth Cru Classé, Haut Medoc.
Continues its impressive rebirth, rich and full of swagger.
• Château Teyssier, Grand Cru, St Emilion.
Jonathan reckons this may be his best Teyssier yet, he may be right.
If you'd like to be kept up-to-date with thoughts and offers on 2015 Bordeaux, contact

This email address is being protected from spambots. You need JavaScript enabled to view it.